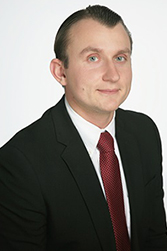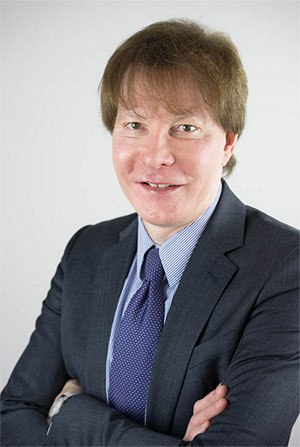 Mark D. Kimball and Dennis R. Kasimov represented a major Chinese wheel manufacturing company in federal court litigation with its U.S. distributor. The U.S. distributor (a subsidiary of a major U.S. wheel manufacturer) sued our client alleging breach of the distribution agreement; breach of confidentiality agreement; and misappropriation of trade secrets. The case was filed in the Western District of Washington State. The suit was filed after the parties could not finalize the settlement agreement they had been negotiating. Service of process was effectuated in China by the Plaintiff through the Hague Convention on Service Abroad.
Our client filed counterclaims against the Plaintiff for its failure to abide by price adjustment provision in the distribution contract and for failing to pay for certain product purchases. Discovery involved many industry-specific technical issues requiring multiple rounds of written discovery between the parties and multiple discovery related motions. The Plaintiff repeatedly sought overbroad discovery against our client seemingly attempting to pry further into its other business dealings. MDK Law represented the client in successfully opposing such efforts and limiting discovery to the issues of the lawsuit.
As with all litigation pending at the time, the Covid-19 pandemic slowed down the proceedings and required the parties to be flexible going forward. Depositions were held remotely.
Both parties filed dispositive motions and our client prevailed on the critical issues of breach of confidentiality and misappropriation of trade secrets. These claims were very serious allegations that our client vehemently opposed. The court agreed dismissing these claims which, while having no substantive merit, were affecting the morale of our client's work force and may have been detrimental to its reputation in the future. MDK Law was able to get these claims dismissed before trial removing the potential threat to our client's business operations and goodwill.
The court also found that the Plaintiff had breached certain sections of the distribution agreement and was liable to our client for damages due to its failure to adjust product pricing by underlying raw material cost. The Plaintiff was also required to offset any of its damages by inventory it had ordered from our client, but for which it had never remitted payment. The Plaintiff had received multiple container loads of inventory from our client, but had presumptively withheld payment citing the alleged breach of contract. Accordingly, our client was ultimately compensated for these container loads.
Trial was held in early 2022 on the remaining issues, including the calculation of any damages due to either party. Due to the location abroad of our client and the Covid-19 pandemic, MDK Law was able to successfully request that our client's witnesses could appear at trial remotely, as well as the trial itself should be held by remote means. The Plaintiff opposed both these requests. This procedural win was highly beneficial to our client and saved them much stress, time, and cost in having to travel abroad for the trial. The remote nature of the trial in no way compromised the presentation of our client's case.
The trial spanned six days and involved fact and expert witnesses from both parties. An oral ruling was read, and a judgment entered. Both parties planned to appeal certain discrete issues and a Notice of Appeal to the Ninth Circuit was filed. Prior to the appeals proceeding further, the parties settled.
The result was a substantial win for our client under the circumstances, in addition to the dispositive motion dismissal of the misappropriation of trade secret and breach of confidentiality agreement claims. The case not only required a nuanced and detailed approach to discovery and pre-trial motions, but also necessitated the balancing and understanding of business practices in two different cultures. Associate Dennis R. Kasimov lived in China for several years and this experience helped MDK Law successfully represent this China-based client.
MDK Law strives to provide legal services to a diverse base of clients from around the world. Mark D. Kimball has taught in law schools in Europe and takes a particular interest in developing the firm's international law, cross-border transaction, and transnational litigation practices. If you or your business operate abroad and need legal assistance with a business deal or a dispute stemming from an international transaction, please contact MDK Law for a consultation.