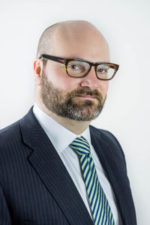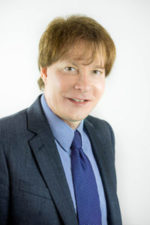 Shareholders Mark D. Kimball and James P. Ware secured a significant win before the Washington Court of Appeals for one of MDK Law's marijuana licensee clients. The suit, Yaron v. Conley, concerned ownership of a retail marijuana company in Kirkland, Washington ("Mary Jane") and whether Yaron's ownership in the company violated Washington's "Tied House" rules.
In the suit, Conley alleged that the Washington State Liquor and Cannabis Board ("LCB") had determined that Yaron could not be part owner of Mary Jane because his ownership violated Washington's tied house regulations. Tied house regulations prohibit persons from contemporaneously asserting "undue influence" over both a retail marijuana company and other cross-tier members in the marijuana industry. Yaron's purported undue influence stemmed from his indirect ownership of the building that housed both Mary Jane (in which Yaron was a direct owner) and an unaffiliated marijuana producer (in which Yaron had no direct or indirect ownership; it was merely a tenant). Citing a letter the WSLCB sent to Mary Jane, Conley alleged that she was required to remove Yaron as a member of the LLC because it jeopardized the company's retail marijuana license. Yaron objected to the removal, alleged that he was not offending the tied house rules, and that even if he was, he could divest himself of his indirect ownership in the building to cure the purported tied house violation. Conley disagreed and unilaterally attempted to strip Yaron of his member interest in Mary Jane. A lawsuit ensued.
After a bench trial, the trial court found that Conley did not have the authority to divest Yaron of his member interest in Mary Jane unilaterally. Thus, Conley's vote-to-remove Yaron as a member of Mary Jane had no effect. However, the trial court gave deference to the LCB's pre-enforcement letter and found that Yaron's interest in Mary Jane violated public policy through a violation of the tied house rules. As a result, the trial court held that the Mary Jane operating agreement violated public policy and was void at its inception. The trial court awarded Yaron the value of his member interest in Mary Jane as a damage award. Yaron appealed.
In reversing the trial court's finding that Yaron violated tied house regulations, Division I made two important determinations. First, Division I ruled that the trial court erred in giving deference to the WSLCB's pre-enforcement letter because the letter did not constitution agency policy. By issuing the letter, Division I noted that the pre-enforcement letter sent by the LCB did not constitute official policy and therefore should not be given any deference. Unlike an official agency action, the pre-enforcement letter was a nascent and informal communication that did not represent a policy decision adopted by the LCB. The letter, Division I noted, did not explain why Yaron's interest violated tied house regulation but instead simply stated that Mary Jane may receive a formal enforcement action notice unless the LCB's concerns were addressed.
Secondly, Division I found that Washington's tied house regulations were ambiguous and under a reasonable interpretation of the regulations, Yaron's actions did not violate Washington's tied house rules. The regulation as promulgated by the LCB was ambiguous because the code did not define "undue influence". Division I determined that "undue influence", when adopting the ordinary meaning of the terms, means a relationship that destroys the free agency of an actor. Once Division I defined the term "undue influence",, it determined that Yaron's indirect ownership in the building that housed Mary Jane and a marijuana producer did not constitute undue influence. While the Court conceded that Yaron's approval of the lease for the marijuana producer was required, said approval was pro-forma and gave Yaron no control over the producer's business operations or rent. The Court further noted that to the extent Yaron had influence over the marijuana producer, that influence ended once he approved the lease which occurred prior to his ownership in Mary Jane.
In finding that Yaron did not violate Washington's tied house regulations, Division I determined that Mary Jane's operating agreement was not void for violation of public policy. The one-page operating agreement only set forth the mechanisms for how Yaron and Conley would vote on business decisions and provided a basic outline for Yaron's initial capital contribution to Mary Jane. As a result, nothing in the contract offended public health, safety, or welfare and did not invoke concerns of cross-tier financial influence or undue influence.
The Court's determination in Yaron v. Conley provides clarity to the scope of the LCB's power to assert cross-tier violations in Washington's new recreational marijuana industry. "Undue influence" is no longer a completely undefined term. Instead, the Court's opinion arguably limits the LCB's enforcement to situations where the influence at issue causes multiple cross-tier members to lose their free agency. This means, arguably, that Washington's tied house regulations only apply to instances where a person can control business actions of industry members simultaneously. Further, the opinion limits the impact of pre-enforcement letters issued by the LCB. Division I confirmed that said letters likely do not constitute agency policy and therefore trial courts should not give them any deference.
A copy of the published opinion can be found here: Yaron v. Conley, 17 Wn. App. 2d 815, 488 P.3d 855 (2021)
If you or your business operate in Washington's cannabis industry and are facing a legal dispute related to the ownership or operation of the business or the WSLCB has alleged that you are in violation of Washington's tied house regulations, the attorneys at MDK Law are here to help. Please feel free to contact MDK Law and schedule an appointment today.